Wytch Elm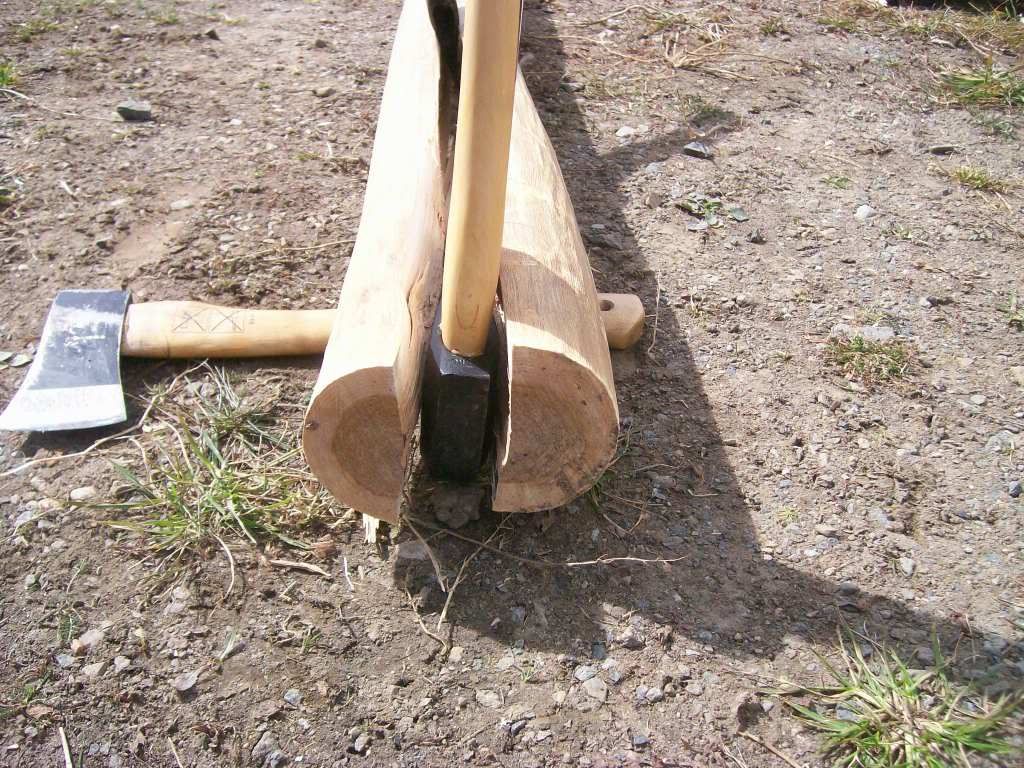 The local wytch elm is one of the finest woods available for warbows. The wood is often best coming from trees 60 to 120mm in breast hight. Some wytch elm has a dark heartwood that will increase the visual effect of the finished bow. The heart wood does however not increase the technical abilities of the wood by any significant means. Warbows up to 200# draw weight may successfully be made by good pieces of wytch elm. We sell ready seasoned, debarked wytch elm staves from NOK 350,- to 600,- depending on quality. (character bow staves and shorter than 74"/188cm staves are cheaper. Warbow staves are NOK 600,-)
Norwegian ash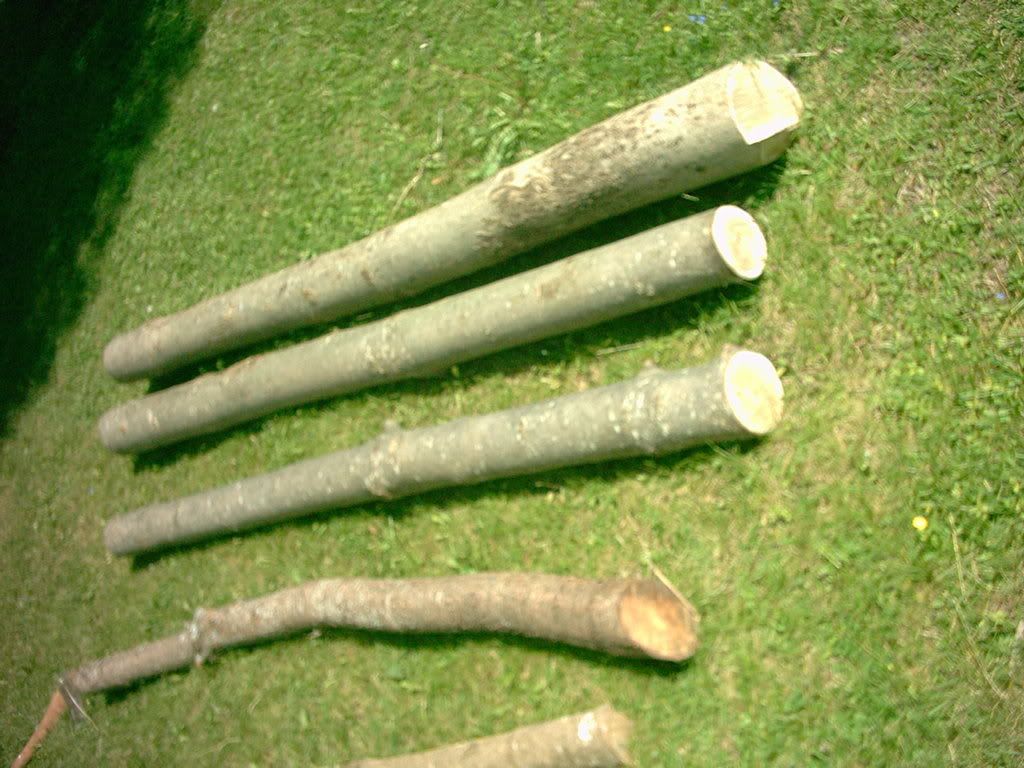 The local climate gives us ash that has an average density about 0,85. In other words it's a really dense wood, well suited for warbows. We have successfully made great warbows from ash up to 140# draw weight. We sell ready seasoned, debarked ash staves from NOK 300,- to 500,- depending on quality.
Laburnum
Laburnum has proven itself as an excellent wood for warbows. It is however hard to find long, straight pieces of laburnum free from knots. We have some laburnum available. Some are best suited for lower weight character bows, but sometimes we come across laburnum of great quality. We sell laburnum staves from 500,- to 2000,- depending on quality.
 Other warbow woods
Every now and then we will get our hands on other woods with the technical specifications needed for a warbow. When we do, and have enough of it to sell some, we will update it to this site as soon as possible.