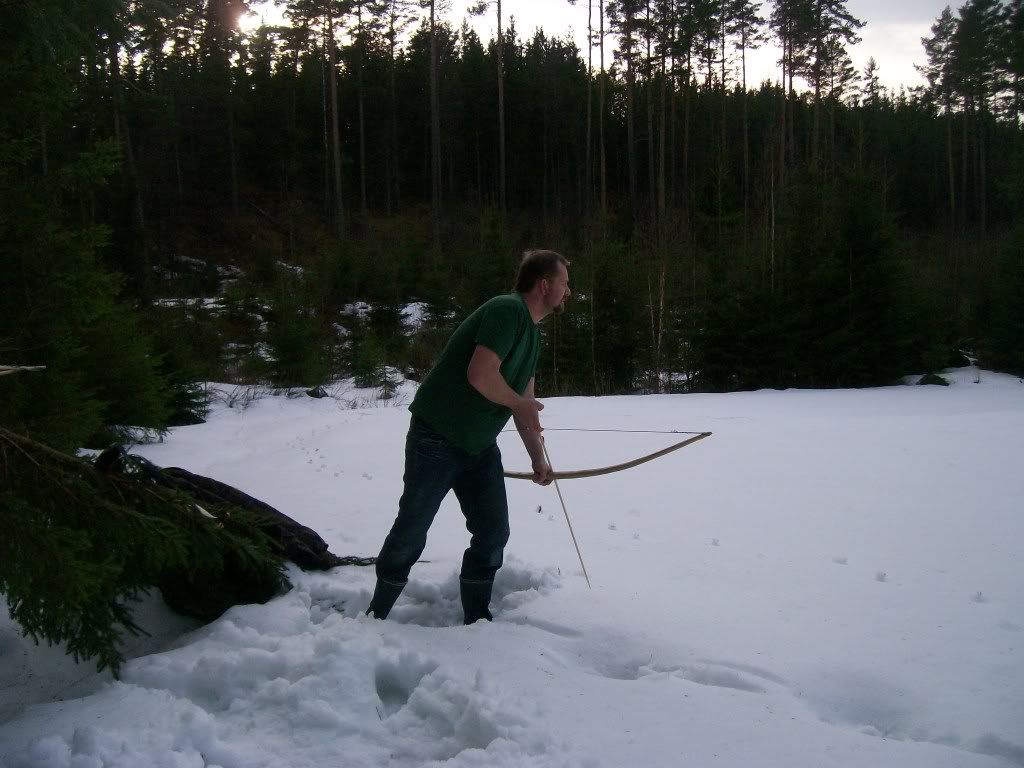 FRODE MOEN 
Frode has been working with wood more or less all his life. He's a real perfectionist, and an expert of making laminated bows. He has great knowledge of different woods and their technical abilities, and use this knowledge to laminate woods into bows that are not only a pleasure to the eye, but also a pleasure to shoot.
Contact: mo1@live.no
EIRIK DISERUD
Eirik is not only an expert bowyer, but he is also a really good archer. He is able to draw heavy bows of impressive strength, and also hit the target with impressive precision. Eirik favors to make his bows in the old fashion way, using hand tools and staves from self cut trees. Eirik favors the bows made from a single piece of wood, but he also makes fine laminated bows. Eirik has been instructing several bowyer courses.
 Contact: eirikdiserud93@hotmail.com
 DANIEL TARALRUD 
Daniel has made several bows from almost every wood available in Scandinavia, plus a number of imported woods aswell. He has also arranged several courses in the making of wooden bows, and instructed bowyery at different schools. Normally he make bows from woods he are collecting and preparing himself. He doesn't make too many laminated bows, but you may find him working on the same gnarly stave week in and week out, just because the growth rings are specifically strong. He has great knowledge of what pieces of wood to use, and what staves will give great warbows.
contact: nidrinr@norwegianwarbows.com
We are all happy to answer any bow or arrow related question you may feel like asking.